A Modern Period Sitting Room
18th August 2021
The cosy sitting room of this period property has been brought up-to-date with a mixture of colourful patterned fabrics and a statement rug. Full of character with its wooden beams and inglenook fireplace, the rustic walls have been painted in a warm taupe and neutral furnishings have been added to the room. Hand-block printed fabrics on the cushions and lampshade add pops of colour throughout the scheme to create a modern comfortable space that successfully mixes old-fashioned comfort with a modern day designs.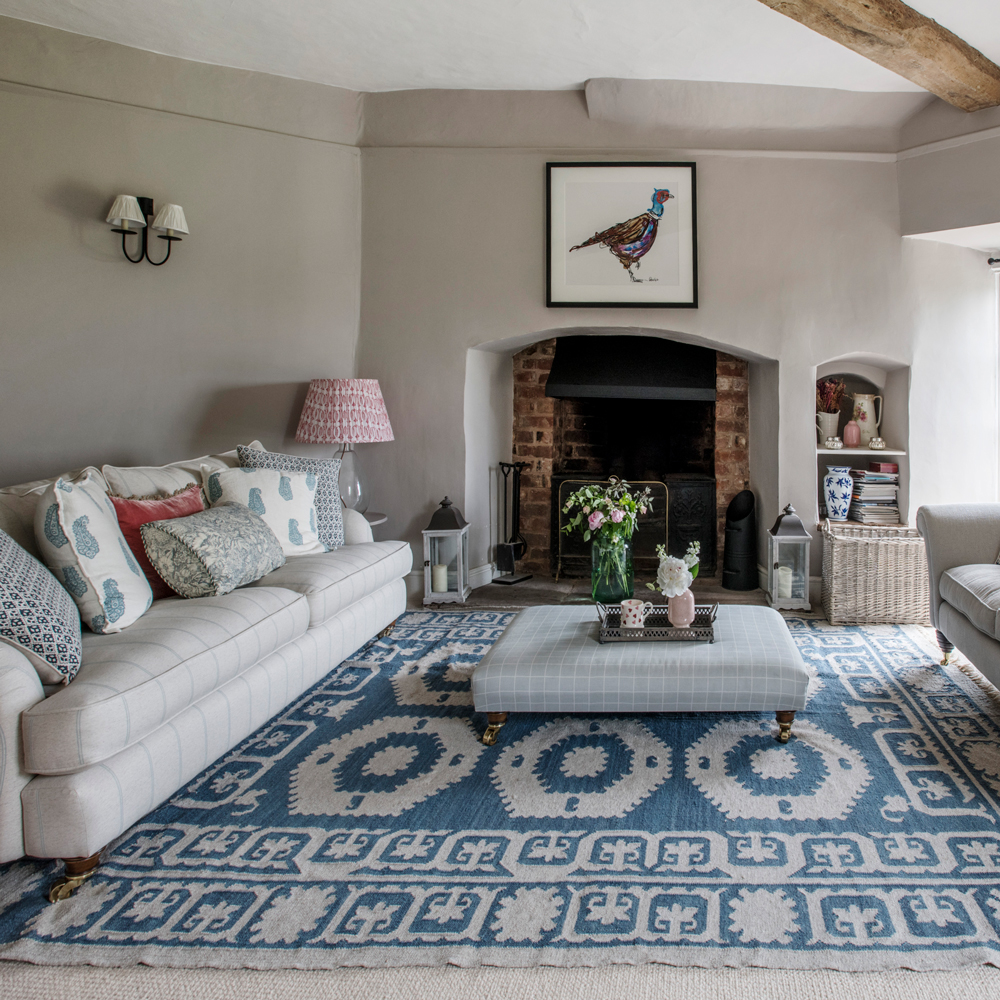 Get the Look
Walls, Rug, and Lighting
You May Also Be Interested In...
Colour Guide: How to Use Blue in Your Interior
Blue is the most searched for colour in interiors. Here's how to style the most popular tones in your home.